SurveyMonkey for Good is on a mission to use People Powered Data to improve our world and give everyone a voice. One of the ways we do this is through Contribute. Contribute allows survey respondents to choose which charity on our platform gets a donation for every survey they take. This article is part of a series highlighting the impact those donations have made. 
Nearly 85 million households in the United States have pets. For so many of us, our pets and animals are a constant source of unconditional love and dedication, and they play a big part in supporting our mental and emotional well-being. Our families would not be complete without our animals—and by becoming part of our families, pets also become part of our community. 
Since 2011, SurveyMonkey users have helped us donate more than $3.6 million to the Humane Society—making a difference for the animals we love one survey at a time.
The Humane Society of the United States is a leading nonprofit organization working to care for animals and to create change that will make the world a more compassionate place for them. Through legal and social advocacy, the Humane Society has been fighting to end animal cruelty for companion animals, horses, and wildlife for more than 50 years. 
Their work has led to incredible progress including ending animal abuse on farms, getting fashion companies to go fur-free, shutting down puppy mills, and passing more than 204 new state and local laws—just in 2018—to protect animals. The Humane Society also works to rescue, treat and shelter animals in need, whether they be trapped in cruelty situations, affected by natural disasters, or in need of additional support or loving homes. 
In 2018 alone, the Humane Society saved nearly 3,000 animals in crisis. One example is Ben, who was found along with nearly 90 other dogs and cats in a large-scale cruelty environment. Ben was starving, yet when he was rescued by the Humane Society of the United States, he radiated gentleness and gratitude.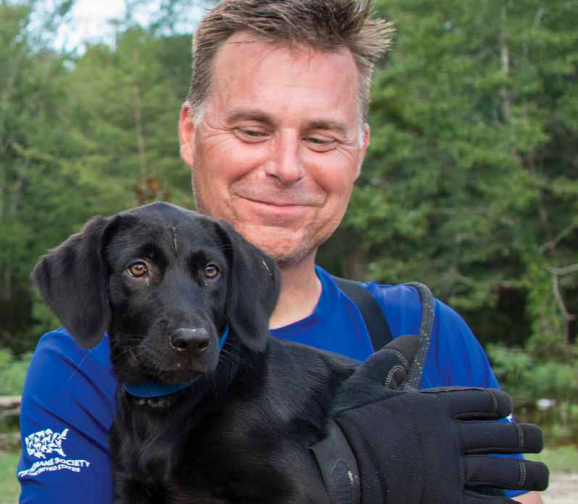 Nearly 2,000 animals were rescued after being displaced or in danger after natural disasters. The Humane Society animal rescue team traveled to California in the wake of wildfires, the East Coast affected by hurricanes, and internationally to India and Guatemala after historic flooding and a volcanic eruption. There, they rescued, relocated and cared for animals who were separated from their owners, hurt by the disasters or displaced.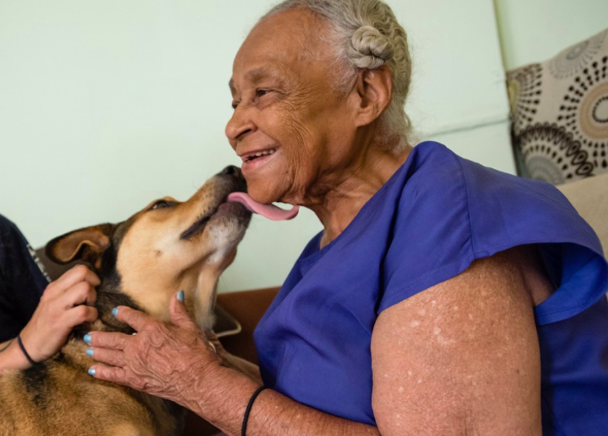 Keeping pets and families together 
Another way that the Humane Society helps create a more compassionate world for animals is by helping loving families and their pets stay together and overcome financial barriers to pet ownership. In the United States, 20 million pets live in poverty with their owner families. Often people living in lower income communities or in poverty struggle to afford the veterinary care, food, and other resources to keep their pets healthy—financial barriers that are deeply tied to socioeconomic, racial and geographic inequalities. Backed by the belief that everyone should have the opportunity to experience the love and joy of pets, the Humane Society helps provide more than 175,000 pets in underserved communities with access to basic pet care.
This is all the type of work that Contribute responses help empower. If you want to support their work, check out Contribute, and select the Humane Society of the United States as your nonprofit of choice.