SurveyMonkey for Good is on a mission to use People Powered Data to improve our world and give everyone a voice. One of the ways we do this is through Contribute. Contribute allows survey respondents to select a nonprofit of their choice to receive a donation for every survey they take. This article is part of a series highlighting the impact those donations have made. 
Every year in the United States, there are more than 4 million youth who experience homelessness. Many young people who experience homelessness have also faced trauma, violence, sexual abuse, discrimination, housing instability, or mental health issues. In San Francisco, there are more than 1,000 youth who experience homelessness each night.
Larkin Street Youth Services was founded in 1984 to help address some of these heartbreaking problems. Since its founding, Larkin Street Youth Services has helped empower more than 75,000 youth in San Francisco to transition out of homelessness. The program offers everything from outreach, food, clothing, hot showers, laundry, and 24-hour onsite medical care in addition to housing, mental health care, support from social workers, education and employment programs.
One of those person who went through the program was Michael, a boy who was placed in a group foster home at age 12. When the group home became unsafe, he ran away and lived on the streets in San Francisco. He was connected with Larkin Street Services by a doctor, who he visited after going through health issues that forced him to seek medical care.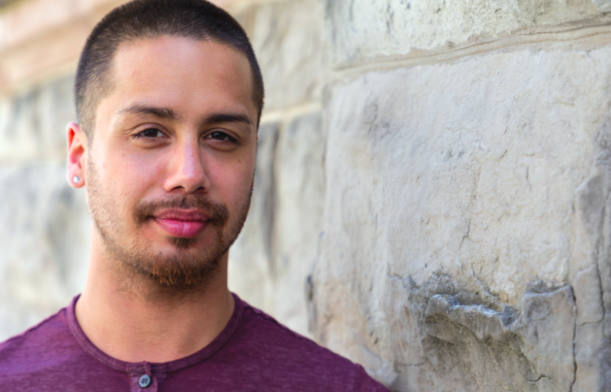 Because of the support, Michael was able to  a GED program to graduate high school, start going to therapy, and find a job. He now lives in his own apartment. His dream is to go back to school to become a social worker himself and help give back in the same way he received help. When sharing his life-changing experience, Michael says,"The fact that I found Larkin Street was a miracle. They helped me get my feet on the ground. Now I can see more clearly: if I want to accomplish this, I can do it. It's not easy, but Larkin Street gives you the tools. It's up to you to push through." 
This year, Larkin Street Youth Services served more than 2,200 youth, most of whom were ages 18-24, a traditionally hard to reach and vulnerable group known as "transition-aged youth". Nearly 50% of the youth that go to Larkin Street Youth Services are from the San Francisco Bay Area. Many of the youth at Larkin Street Services are people of color, and more than 30% identify as LGBTQ.  Three out of four youth who complete Larkin Street Youth Services' programs move off of the streets and transition to a self-sustaining future, including stable housing and employment or enrollment in post-secondary education. 
 At SurveyMonkey For Good, our belief in making the communities where we live and work better places for all drives us, and we are committed to supporting organizations like Larkin Street Youth Services that have a direct impact on our local community. We believe everyone deserves a safe place to call home and we believe in the potential of our local youth to reach the future that they dream for themselves. 
Every contribution to amazing programs like Larkin Street Youth makes a difference to individual lives like Michael's and youth like him who are looking for a safe place where they can thrive. Since 2017, there has been a 10% decrease in youth homelessness in San Francisco, and we know that together we can keep making progress towards ending youth homelessness. 
If you want to support their work, check out Contribute, and select Larkin Street Youth Services as your nonprofit of choice.