As the coronavirus affects the global population, safeguarding our mental health is especially important. The workforce is adjusting to new ways of operating, and our personal lives are tested in more ways than one. 
At SurveyMonkey, our customers shape our products, and our employees shape our culture. We've made it our mission to check in (often), especially as we face a global pandemic. Our health and productivity depend on it.
As our CIO at SurveyMonkey, Eric Johnson, puts it: "Mental health is such a huge focus because if your staff is unproductive because they're demoralized it has a massive impact on the business. If we don't ask how they're doing we will never know."
Historically, we've 'pulse checked' the impact of mental health on adults. Unfortunately, the results are far from positive. Feelings of anxiety and depression interfere with both our personal lives and our productivity at work. 
In light of mental health month, we'd like to highlight what programs we have in place. Protecting employee health and well-being is a joint effort. We're happy to tackle it together!
Invite guest speakers to spark new ways of thinking
Lucky for us, feedback is in our DNA, and we've built a product to prove it. Since our offices began working from home at the end of March, we began asking what's working to what's not. However remote they may be, responding to your teams' concerns is crucial for long-term success.
In moments of stress or uncertainty, a perspective change does a world of good. You don't have to go far to achieve it, which is a blessing considering our neighborhood is about as far as can go in a pandemic. 
At SurveyMonkey, we're blessed with a team that prioritizes well-being despite the shift in work environment. Over the past few months, we've invited guest speakers to inspire us with new ways of thinking.
Our team had the unique opportunity to co-host the distinguished epidemiologist Larry Brilliant in our #TechTownHall with our friends at Upwork, PagerDuty, Intuit, and Chime. His words and insights are very welcome as we grapple with unprecedented times.

We were equally lucky to meet Scott Harrison, CEO of Charity: Water, a non-profit that helps bring clean and safe drinking water to people in developing nations. It's funded more than 50,000 water projects in 28 developing countries since 2006. 
Scott Harrison shared his journey with our team, highlighting the importance of giving back and the impact of sustainable, community-owned water projects around the world. 

We are continuously inspired by our friend and board member Serena Williams who joined us for a special Zoom call. Her uplifting message of motivation and resilience was necessary. A motivational quote doesn't hurt either. She shared, "Even if I lose, I think about how I can change so I win next time."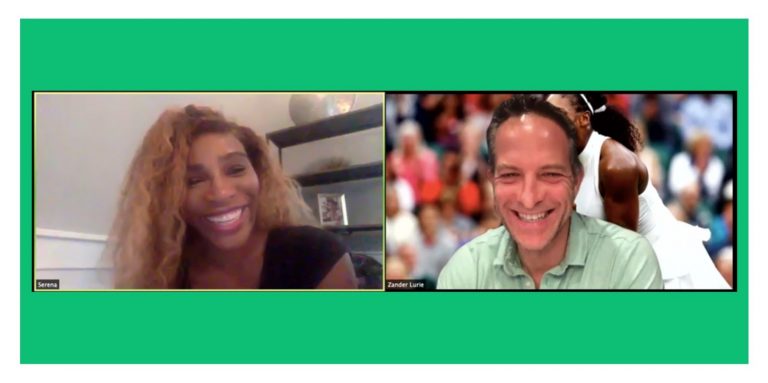 Take advantage of online learning
Of course, you might not always have Serena Williams on speed dial. That's where we'd suggest teaming up with online learning platforms or creating some of your own.
Our team invited experts to lead the following sessions:
Reducing stress and burnout while working from home
Perceptions of work performance and mental health
Stay motivated: tips for leveraging your superpower
Whether struggling to adapt to a 'new normal' or experiencing heightened anxiety or stress, it's helpful to know you're not alone. Offering sessions that tap into shared concerns help your employees feel united and heard.
Offer flex days to recharge
For optimal work performance and mental health, it's in everyone's best interest to take time to reset. Given the emerging coronavirus crisis, this is all the more true. 
At SurveyMonkey, our employees are offered and encouraged to take two paid care "flex" days. Distinct from paid time off, these days are intended for self-care or care of others. It's reserved for the time we often hesitate to take but that's necessary for mental well-being. 
Here's how this looked for our CMO, Leela Srinivasan: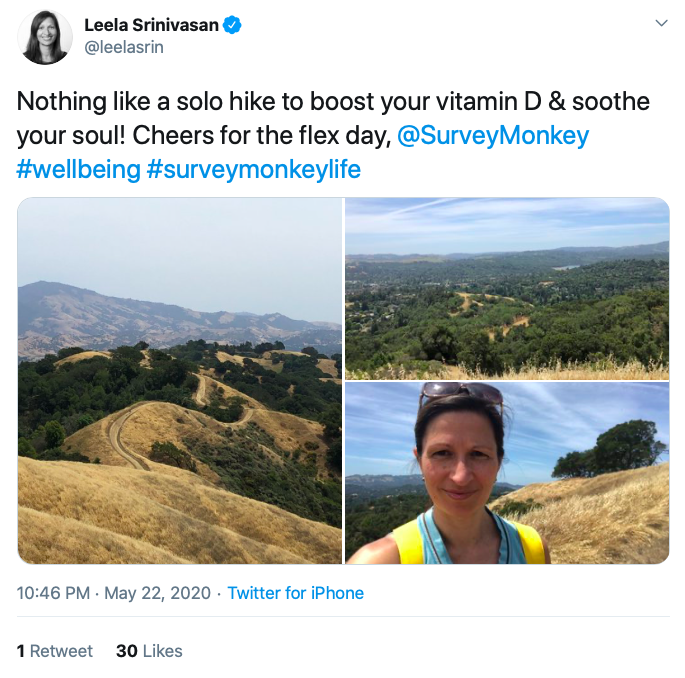 Keep mental health remedies on hand with apps
Ginger offers 24/7 access to virtual coaching via its "Ginger Emotional Support" app. All SurveyMonkey employees have access to this resource. It fits the challenge of offering expert care for employees in various time zones and office locations.
Grokker offers on-demand, instructor-guided health & wellness videos including topics like mindfulness or meditation. This is an essential we've loved in light of gym closures.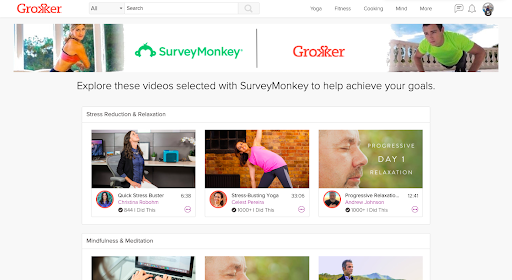 Calm helps us unwind & practice mindfulness exercises. While content is more limited than the paid subscription, the basic membership is completely free! 
Headspace offers a handful of free meditation content on their website. They also have a 2-week trial where you'll get full access to their mobile app.
Arm yourself with events and creative challenges
Although we're working remotely during covid-19, our office and event team is ambitious as ever. They're never short of creative ways for our employees to stay active.
We were thrilled with the artistry we saw from the SurveyMonkey Art Challenge. It turns out, we have quite the artistic crew. We were challenged to choose a piece of art, grab items from our home and recreate the artwork using those items. Of course, the challenge was incomplete without a survey to vote and select a winner.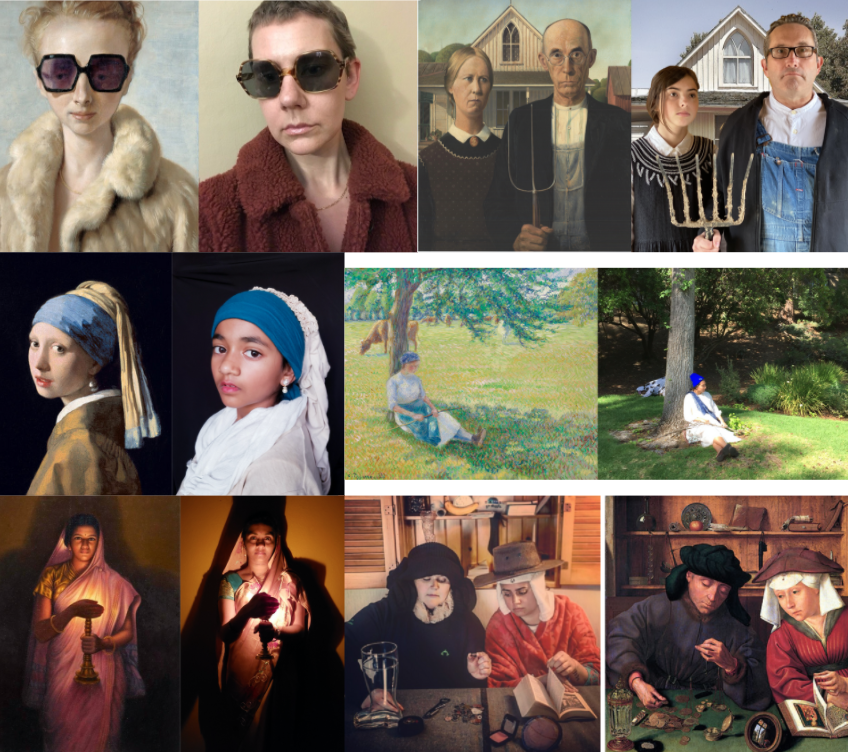 SurveyMonkey also hosted a Virtual Concert, and the number of sign-ups was impressive. From expert piano skills to lyrics that could feature on tv, we'd never have guessed that so many employees were made for the stage.
Overall, virtual events keep the spirit alive when the in-person version is not an option. Positive side effect: a great performance and creative outlet!
Make room for personal life
Acknowledging that your employees have a life outside of work is one of the many ways you support your teams' well-being. At SurveyMonkey this means hosting 'Bring your pet to work' days or 'Global child(re) summits'. Yes, they are as great as they sound. 
With a healthy base of young parents, and pet parents, on board, showing some love for challenges at home goes a long way. Our calendars are equally dotted with optional parenting workshops and sessions on self-care and caregiving during COVID. Bringing your best self to work starts with a relaxed home environment. In a few steps, you can deliver just that to your teams.
Tap into feedback from all angles
There are plenty of stressors today--from returning to work, concerns for physical and mental well-being, work performance, and more. Whether you're leading a team of 2 or an entire department, checking in has never been easier or more crucial.
''Don't assume you know your people and know what they want and need: You have to ask and you have to engage."

Rebecca Cantieri, Chief People Officer at SurveyMonkey
Support your teams, near or far
In the face of stress, anxiety and overall mental health challenges, communication is a superpower.  As we're challenged in new ways, feedback is optimal for getting through tough times together.