Feedback is an integral part of the culture at Year Up, a national nonprofit that provides young adults with marketable job skills, internships, and college credits to help them move from minimum-wage jobs to meaningful careers in one year. 
"Feedback plays a really key role in how we improve our service," says Jess Britt, Associate Director of Research and Evaluation at Year Up.
Year Up had been collecting data through hundreds of individual surveys, but formats were inconsistent, response rates varied, and the organization found it challenging to efficiently sort through feedback. Year Up wanted a flexible solution that would support team collaboration, deliver more timely, actionable feedback, and meet necessary security and privacy requirements.
Better visibility and improved collaboration
Year Up's Research & Evaluation team selected SurveyMonkey Enterprise to help streamline the survey process, better utilize data, and share feedback at scale.
They transitioned from a smattering of individual accounts to a single solution that supports the needs of the entire organization. A centralized administration dashboard gives the staff greater visibility into how data is being collected and used. Single sign-on makes survey data easily accessible and allows team members to share results in one place. Since the team is scattered across the country, the SurveyMonkey Enterprise collaboration features helps Year Up work better together at each stage of the process. They have now consolidated 5 standardized surveys and collection schedules and developed follow-up surveys to be sent as needed.
For example, when a pattern emerges in the data—such as requests for similar skills, or students noting similar challenges—the team can follow up quickly to collect more in-depth information."We now can view our data in a much more holistic way than ever before," Jess says. "This helps us better understand our opportunities to innovate and serve our students and partners."
Securing data and boosting response rates
The feedback collected by Year Up often includes both personal and company information, making security a priority. SurveyMonkey Enterprise ensures collected data is protected and feedback is only shared with relevant team members. 
"We encourage anyone collecting data with identifying information, whether from our partners or students, to do so through SurveyMonkey," Jess says. 
Survey templates are created and shared, with previously collected data scrubbed to ensure privacy. Other features, like whitelist URLs, have boosted response rates by helping ensure survey emails reach intended recipients. 
More consistent response for a better-informed strategy
Since moving to SurveyMonkey Enterprise, Year Up has achieved a 80% response rate, which helps the company collect more and better data and fine tune student experiences. 
Jess and her team send surveys to current students via email, and share survey links via SMS with alumni, getting real-time, in-the-moment feedback. The consistent response rate and more targeted surveys allow Year Up to collect data that is current, relevant and contributes to a more forward-thinking approach in program updates.
For example, Year Up's team uses feedback to quickly identify students who aren't connecting with coaches in a timely manner, and take action. In addition, the team found that key performance indicators, like intern and manager satisfaction levels, are associated with a graduate's success after the program. When survey data indicates a lack of satisfaction, coaches can intervene and adjust a student's path, setting them on the road to success. 
Surveys also enable Year Up to think more strategically about the big picture. The team can assess what parts of the program are excelling, create a plan for expanding them, and uncover opportunities for curriculum changes. For example, feedback from managers and employment partners led to the development of expanded Excel training for students. 
"It gets us thinking about the next internship opportunity for our students and what types of skills the market requires that we may need to create training programs for," Jess says.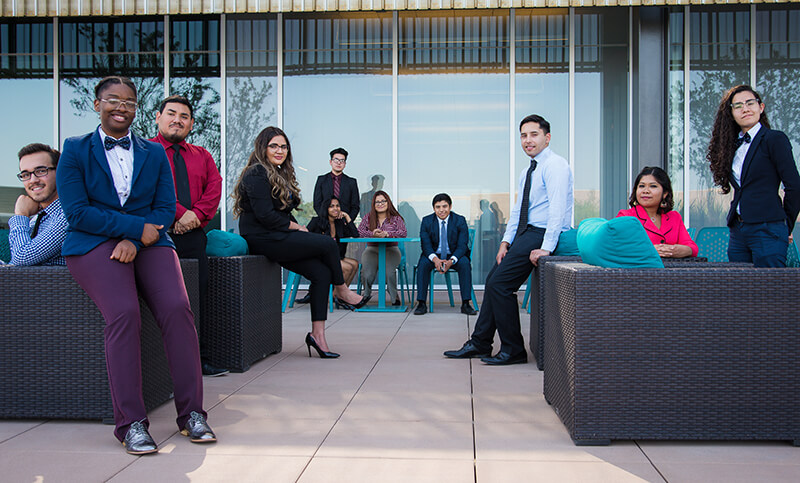 Over the last few years, Year Up has seen great success for both partners and students. The organization's internal performance goals were "increased a few percentage points" based on these strong results, something Jess says their use of SurveyMonkey Enterprise played a role in.
"Data collected via SurveyMonkey is a key component of a larger ecosystem of processes and data sources that drive positive outcomes for Year Up graduates," says Jess.