Leslie Mallon keeps one priority above all: helping clients stay ahead of the curve.
As the head of the Public Markets business at LionTree, a global investment and merchant banking firm, Leslie actively seeks critical insights into trends impacting the technology, media and telecom (TMT) and consumer oriented industries in order to help the firm's key corporate and investor clients stay in front of major themes and developments driving sector fundamentals and outlook.
Each week, Leslie and her team produce an exclusive email newsletter with curated data and statistics for their clients, which include corporate executives, private equity and venture capital fund managers, and institutional investors that are active in the sector. To provide differentiated insights, Leslie is constantly looking for unique data that helps paint a picture of underlying trends and themes.
She was quickly drawn to the idea of conducting her own content marketing research through consumer surveys: That is, launching consumer surveys to obtain unique market data she could then use to create proprietary content.
"We're always looking for something unique that can provide differentiated insights," Leslie says. "A proprietary data set certainly helps us achieve that goal."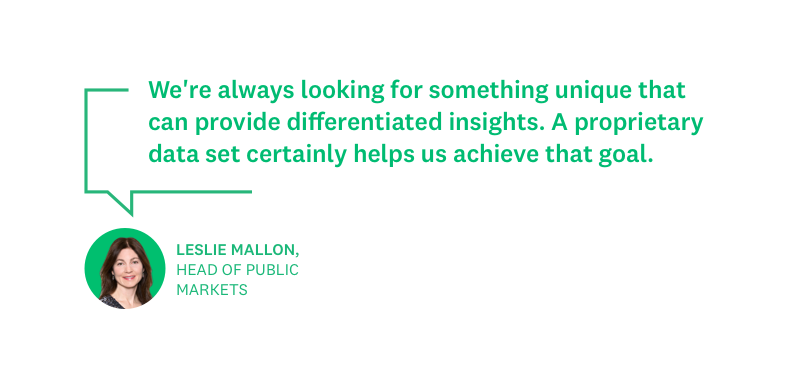 Leslie needed a solution that made DIY market research possible, offered support where needed, and uncovered real-time consumer data relevant to her clients.  Consumer trends shift and change quickly, a weekly newsletter demands fresh data, and Leslie needed a platform with the best speed to insights in the market. She quickly landed on the SurveyMonkey Audience global consumer panel as the best option to conduct LionTree's first round of content marketing research.
Collecting real-time data through a survey panel
An early 2019 survey showed that about half of LionTree's clients were concerned that a recession was looming over the following 12 to 18 months. While LionTree is not in the business of forecasting the macro-economic outlook, Leslie and her team did want to illuminate how consumer behavior with regards to TMT services would change if the economy were to move into a recession. For the initial survey, Leslie focused on the TMT subscription services consumers were most likely to cancel in an economic downturn—a topic that other researchers hadn't explored.
To keep data timely and relevant, she needed to collect and analyze data and curate the important parts for clients in a very tight timeframe. Using the SurveyMonkey Audience survey panel, her team was able to target its survey by demographics, geography, and consumer behavior and collect all responses in less than a day.
"The data collection turnaround time was unparalleled," Leslie says. "We launched our survey in the morning and it was completed that evening."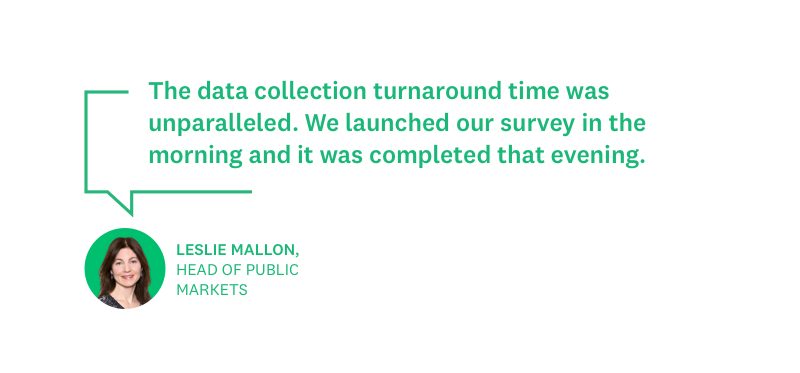 Leaning on a supportive partner to boost your DIY market research
Michael Costantini, a senior analyst at LionTree, worked with Leslie to launch the content marketing survey and analyze the results. He knew from previous experience that DIY market research can be challenging in the survey creation phase. He used built-in SurveyMonkey tips and tools to develop smart questions and validate them. The platform's intuitive workflow helped speed up the process.
"It gives you confidence that you're doing the right thing," Michael says.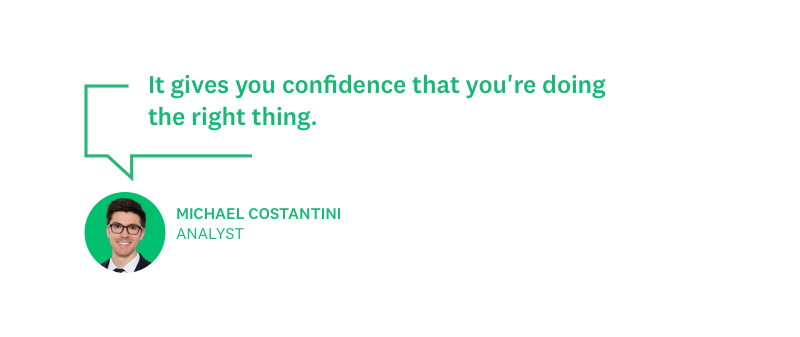 LionTree was able to complete the market research project with SurveyMonkey Audience's self-service platform while still having access to a knowledgeable, helpful support team as needed. The SurveyMonkey Audience team helped LionTree design questions and launch the survey.
"They helped get the ball rolling and pointed me in the right direction," Michael says.
Uncover proprietary data with expert help
Launch a DIY market research program with SurveyMonkey Audience Premium.
Results: Meaningful data and more engaged clients
LionTree was able to survey 523 respondents (demographically balanced to the U.S. Census) through the SurveyMonkey Audience research panel. The responses gave LionTree's clients useful insights into a variety of media and consumer subscription services, including which services were most popular and likely to remain in consumer budgets even during a recession.
Mobile plans and home internet were the least likely to be cancelled and respondents indicated they'd cancel "traditional" pay TV services before considering giving up Netflix. "Streaming" pay-TV services (virtual-MVPDs) were among the most likely to be cancelled, followed closely by meal subscription services.
With this valuable data set in hand, Leslie and Michael highlighted their findings as a key theme in their client newsletter.
"It's helpful to have quantitative data to back up the qualitative things we write about and the qualitative news reports we're highlighting," Michael says.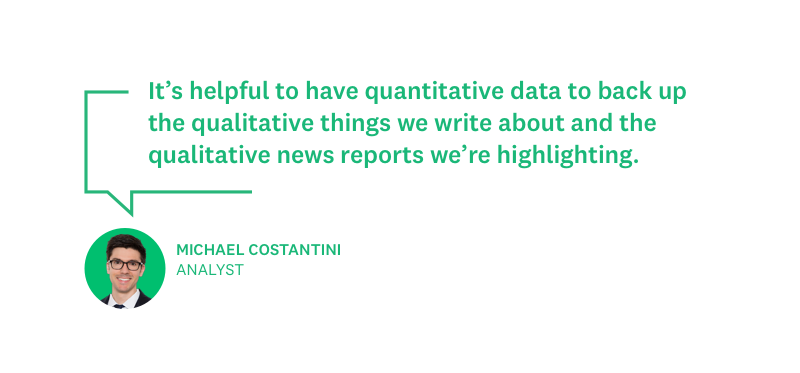 The newsletter generated significant feedback from clients in the highlighted industries, many of whom asked for further information. The content also generated higher levels of engagement on the company's social media channels.
LionTree plans to conduct more content marketing and other research studies in the future. The team is excited about having SurveyMonkey Audience as its go-to market research panel.
"You can get a statistically significant sample rather than trying to pull together a focus group and then extrapolating," Michael says. "You get a more accurate reading."