SurveyMonkey for Good is on a mission to use People Powered Data to improve our world and give everyone a voice. One of the ways we do this is through Contribute. Contribute allows survey respondents to choose which charity on our platform gets a donation for every survey they take. This article is part of a series highlighting the impact those donations have made. 
Water is the most important resource for sustaining life on Earth. For 45 years, Clean Water Fund has pursued its mission to "develop strong grassroots environmental leadership and to bring together diverse constituencies to work cooperatively for changes that improve their lives, focused on health, consumer, environmental and community problems." Together with its counterpart, Clean Water Action, Clean Water Fund organizes campaigns that bring people together for advocate for cleaner, safer water, and has been instrumental in passing, strengthening, and defending the Clean Water Act and the Safe Drinking Water Act.
While the connection between clean water and climate change might not immediately be obvious, many of the worst effects of climate change relate to water. For example, higher temperatures and extreme weather conditions can affect the distribution of—and worsen the quality of—available water sources, with communities of color and low-income areas likely to be the hardest hit. In short, water access is an equity and justice issue in addition to an environmental one, and climate change is making many water problems worse.
Since 2011, SurveyMonkey Contribute participants have raised $842,914 to help the Clean Water Fund continue its crucial work.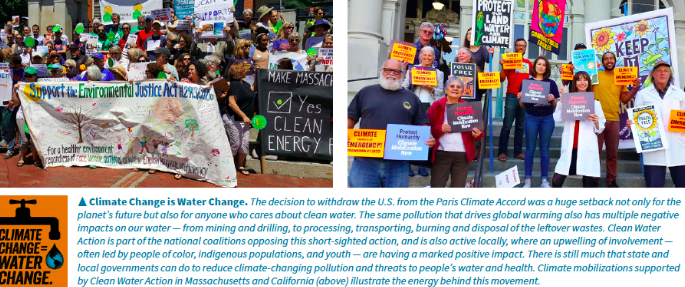 Climate change is water change
In January of 2017, a new federal administration began working to dismantle environmental protections that would combat climate change. Clean Water Action and the Clean Water Fund were able respond by amping up efforts to build up their membership and support, while pulling together urgent calls-to-action which resulted in more than 500,000 hand-written letters and emails to public officials, an untold number of phone calls to elected representatives, petitions, town halls, and marches. 
Clean Water Action helped lead court cases challenging the administration's actions and fighting to protect and defend clean water laws. In addition, the Clean Water research team was able to build on its expertise by releasing updated reports, fact sheets, and action alerts documenting the ways that the rollbacks would harm people's water and health.
Supporting clean energy solutions to protect water
 Contributions to Clean Water Fund support local and state grassroots efforts on clean energy solutions to fight climate-changing pollution and protect clean water. In light of the current administration's decision to pull out of the Paris Agreement, state and local environmental advocates—with help from Clean Water Fund—have increased their efforts to push business and political leaders to take the lead on advancing solutions that reduce climate impacts while protecting clean water. 
When states and communities adopt ambitious goals moving toward clean renewable energy and away from polluting fossil fuels, they lead the way to reducing climate-changing, health-threatening pollution and protecting water from the lead, mercury, arsenic and other toxic metals associated with burning coal for electricity.
Keeping single-use plastic trash out of our water with ReThink Disposable
A program of Clean Water Action and Clean Water Fund, ReThink Disposable, works with local governments, businesses and institutions, and consumers to minimize single-use disposable packaging and foodware to conserve resources and prevent ocean pollution.
Clean Water Action also organizes for solution-oriented policies, including bans and phase-outs for some of single-use items most likely to end up in our water.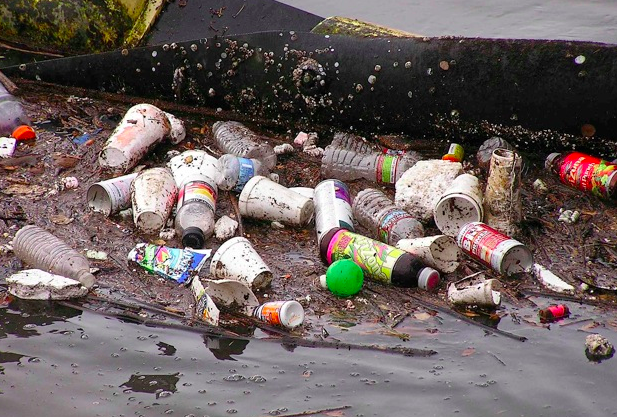 As unfavorable policies continue its efforts to chip away at protections for our water and our health, Clean Water Fund will need sustained participation from all of their supporters, including SurveyMonkey Contribute users for continued action on climate and solutions to provide clean, healthy water for all.