Agile market research is the practice of applying agile software development methods (think: development sprints, experimentation, and consistent iteration) to the field of market research. As a result, companies can test ideas, products, or campaigns before they launch and then respond to reception as your customers' opinions and needs evolve and change. 
Instead of a few large research projects in a year, teams who employ agile market research methodologies deliver faster, more focused projects, more often. The result? A more data-driven, customer-empathetic company. 
Because agile market research is so much faster and more fluid than traditional market research, it can be woven more deeply into key business decisions, playing a more central role in day to day operations. And with more information—and context!—to work with, companies that use agile market research are more successful. 
One type of market research that can make a huge impact is concept testing. Concept testing, the process of evaluating a concept and how it will be received by consumers before it goes to market.
With a healthy influx of new data, companies can use market research to grow and innovate faster, getting ahead of their competition and closer to customers. You can get new products into the right markets quickly, validate business ideas before you pour in too many resources, and keep a real-time pulse on both your customers and addressable market—all through surveys.
You can use concept testing solutions to assess almost anything: product features, ads, company logos, product packaging, and more. It gives you clear, tangible metrics that you can use to make key decisions and track success over time. 
But building a scientifically-sound concept testing program isn't easy. You have to determine the attributes you want to test for, find a format that works, and structure in a way that removes bias and drives results.
Here are 3 reasons that you might want to check out our new concept testing solutions with expert input built right in.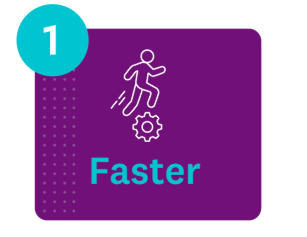 1.  Strategic automation saves you hours of time. 
 Market research experts often spend around 3-4 hours developing each concept testing survey—and that's if they're seasoned
The deeper you go into the concept testing process, the more complicated it can seem to feel. It's easy to get confused, and manually crafting each stimulus and survey characteristic (question type, respondent experience, etc.) takes precision time and energy. 
By contrast, a concept testing survey developed through our solutions can be developed and executed within minutes. It's painless and easy to replicate and scale.
Here's how our solutions help at every stage: 
1) Building the survey: which includes pre-written question formats, programming and logic, and automatic testing.
2) Reaching your audience: the solution integrates seamlessly with our consumer panel, SurveyMonkey Audience. Audience has over 100 demographic categories to choose from, and we both find the (exact) respondents that you need and field the survey for you. 
3) Analysis: We create insights reports for you, with charts and graphs, and word cloud/sentiment analysis applied to open-ended questions so you can understand mass quantities of data instantly. 4) Presentation: Our solutions also generate ready-to-share PowerPoint presentations, which you can download and use immediately. 
Speeding up the process at every step enables you to explore a wide variety of concepts quickly and economically, and lets you iterate many times, if needed, so you can find the best possible version of it prior to launch.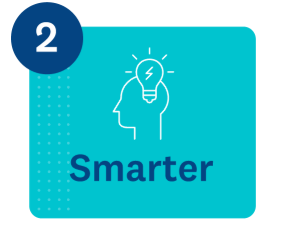 2. Built-in market research expertise gives you results you can trust. 
Our concept testing solutions walk you through each step, and uses our proprietary AI (SurveyMonkey Genius) to provide recommendation on the things that it can't do automatically: 58% of our users make changes to their surveys after receiving automatic recommendations from SurveyMonkey Genius. Our solutions incorporate the expertise of our survey science team to keep your data quality excellent and your survey structurally sound and free of bias.
We use an industry-proven monadic methodology that ensures that your responses are more in-depth, free of bias, and an authentic representation of the user's opinions.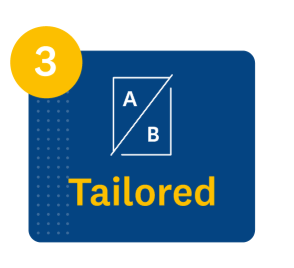 3. A perfectly customized experience.
Templates ensure that you consider every aspect of your concept testing survey covers every element that matters and is presented in a way that makes sense. But being able to input your own stimuli (images, colors, whatever) and modify the format of the survey to fit your exact needs equally important. In the end, you have complete control over your survey.
Here's a few ways you can tailor your survey to your needs:
Choose from a wide variety of template types to choose from: Each concept has its own version of the survey optimized for that use case—whether it's logo design, product development, ad testing, etc. 
Determine the attributes you care about: You also get to choose which attributes of the concept you ask about. Do you care about whether it's eye-catching? Innovative? Affordable? Zero in on the factors that matter most.
Add your own questions, and remove ones you don't like: You also have total control over which questions your audience sees, and can add anything else you'd like to learn about. 
A fast, consistent concept testing program means that you'll be able to adapt to consumer preferences are they change, delivering a product, marketing, and customer experience that delights every time.
This strategy is at the core of agile market research, and as the pace of business and consumer expectations continue to grow, companies that embrace it will come out on top.