No one could have planned for all of the ways 2020 has uprooted business as usual. Regardless of industry or geography, there's a good chance your business plans for the year were majorly adjusted this year, if not entirely thrown out. Your customers' needs probably look a lot different today than they did in January. And many professionals will be reporting to work from their living rooms and bedrooms for the foreseeable future. So how are organizations planning for 2021, knowing flexibility is now a prerequisite for success?
In a recent SurveyMonkey/GetFeedback study of 1,777 CX professionals, we noticed several themes emerge in how businesses are planning for recovery from the COVID-19 pandemic and associated economic downturn—from the acceleration of digital transformation initiatives to making customer experience a top priority. We also analyzed the impact of several key traits, such as agility, customer-centricity, and collaboration, on organizations' financial performance since COVID-19 to better understand what attributes and actions are helping businesses survive and thrive in the new normal. Read on for a summary of the findings, or download the report for the full story. 
How companies are surviving and thriving in the new normal
1 in 4 professionals we surveyed say their companies have laid off, furloughed, or reduced employee hours or pay since COVID-19. On the other hand, 19% of professionals say their organizations have seen major financial growth.
The fact of the matter is, some industries have been completely ravaged by the novel coronavirus; others have gotten by relatively unscathed, and some have even discovered new opportunities to thrive and flourish in these new circumstances. Delivery services and virtual conferencing platforms, for instance, have seen a huge growth in demand. 
The good news is there are some factors, beyond sheer good fortune, that are helping companies face these unprecedented challenges with resilience and success.
Why customer experience is a top priority 
Customer experience has been a key business differentiator for years, but 2020 has underscored the need for companies to listen and take action in service of their customers, whose needs are changing as rapidly as the circumstances around us.
From sending more customer surveys to increasing the focus on customer retention, organizations are making CX a higher priority today. According to our research, 87% of people say customer feedback has become more important today than before COVID-19. Companies are also listening to customers in new places, with 60% of survey respondents reporting they've added new touchpoints. 
Many organizations today are scrambling to keep pace with customers' expectations, so perhaps it's unsurprising that customer-centricity is correlated with success since COVID-19. Our study found 86% of CX professionals whose organizations have seen financial growth during the pandemic say their executives consider CX data "extremely" or "very valuable." Only 68% of those that have seen financial decline could say the same.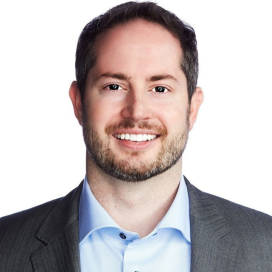 "COVID accelerated the desire and need to be really close to our customers. Since the pandemic, our executive team has been much more hands on with a lot of our customers and joining calls more than normal. But surveys are a way to do that at scale, to get a pulse on our customers across our entire base."
Chase Zenger, Head of Global Scaled Customer Success, Box
As we head into 2021 and organizations do their best to pivot and adapt to these fluid circumstances, keeping a close eye on customer feedback is a crucial step to ensuring business decisions are grounded in data. 
Full report: Why CX teams will play a critical role in 2021
Find out how to use people, process, and technology to rebuild your business and deliver an exceptional customer experience in 2021.
Investments in digital experiences are on the rise
The pandemic has ushered in a new era of the digital economy, with more customers interacting with brands digitally than ever before. In fact, 80% of professionals say their organizations have seen an increase in online interactions with customers since the pandemic began. And 75% say their organizations are accelerating new or planned digital transformation initiatives due to COVID-19. 
Face-to-face time with salespeople and in-store visits are still largely off the table in many regions or look different than before. As a result, ecommerce and digital marketing have become more important—as has keeping a close eye on the customer experience you're delivering via your website and digital channels.  
Businesses must pivot quickly or risk getting left behind
In the face of uncertainty, companies that can move fast will be rewarded. But it's not enough to just act quickly—companies also need to make sure they're moving in the right direction. That's where your customers can play an important role. By taking the time to understand how your customers are doing and what they need from you right now, your business can make strategic shifts swiftly and confidently. That's what sets agile businesses apart from the rest.
"We cannot predict the future. This year, all bets are off. If you can set up a good foundation that is built on trust, and you have the right tools to listen to your customers, then this sets you up to be nimble. If you're well grounded and you understand where your north star is, even as things start to change week to week and month to month, you'll be able to pivot."
Cynthia Hester, Director, Global Customer Programs, Google Cloud
In our study, we found a strong correlation between agile companies (those that are able to adapt quickly to changing customer needs) and financial success during the pandemic, indicating that agility is key to resilience in a crisis.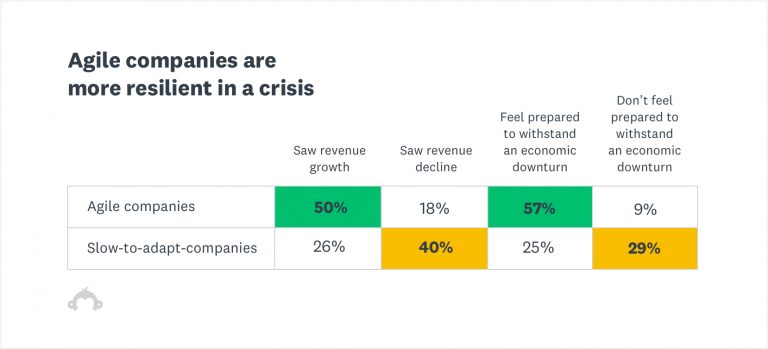 During 2021 planning, businesses will need to stay closely connected to their customers to guide their strategy in the right direction. They should also expect the unexpected, and put the right processes in place that will prepare them to adapt and pivot to new information and changing external circumstances. 
Curious what your company can do now to boost your chances of success in the new year? Read the full report for the 4 key attributes of success in times of crisis, what trends and challenges we're seeing in the CX space, and 3 steps to leveraging people, process, and technology to adapt to changing customer needs. 
This article is based on a 2020 SurveyMonkey/GetFeedback study of 1,777 U.S. professionals who are involved in the customer experience (CX) or Voice of the Customer (VoC) programs at their organization.