As a talent acquisition consultant in the healthcare world, Leslie Rand has a simple aim: to recruit, and ultimately hire, "the people I'd want taking care of me and my family." Rand's role in recruitment at Wellstar—the most integrated healthcare system in Georgia encompassing hospitals, urgent care centers, specialty clinics, and Medical Groups—puts her front and center in the organization's mission to provide "people care." Her goal is to find compassionate, skilled candidates for open positions at Wellstar and advocate for them throughout the interview and hiring process.

When the process runs smoothly, it can be a rewarding experience for all involved, resulting in a good fit for both the candidate and Wellstar. Ensuring that mutual fit is key for Wellstar. The organization extends its "whole person" philosophy to candidates at every step of the hiring process, whether they become official employees or not. 
"A lot of people look wonderful on paper," Rand says. "A big part of my job is to go beyond what's on paper. I usually start interviews by asking them to tell me about why they do what they do—and why they want to now do it for Wellstar."
Rand aims to make the interview process a positive one for all candidates, no matter the outcome. Hiring for highly specialized positions can involve multiple stakeholders (many of whom have busy schedules), multiple interviews, and several weeks. Rand's passionate about respecting candidates' time and experience while ensuring that she finds the right person for the right role. It can be a delicate balance, with countless moving pieces.
Balancing competing needs and keeping candidates "warm"
In talent acquisition, Rand is often faced with competing priorities. Candidates need opportunities to show who they are beyond their resume and need the hiring process to happen within a reasonable timeframe. Internal teams need solid proof that a candidate can fill skilled, important roles, and they need time to consider the options within a packed schedule. Rand's role involves managing both groups and their needs simultaneously—a tall order. Tracking down all stakeholders and compiling feedback in a timely manner is difficult to do manually, and one missing response can grind the entire process to a halt. 
Rand says she's a "big believer in the power of data and metrics" but also needed a way to get a 360-view of a candidate and their potential. Even when all information was collected, it didn't necessarily paint the full picture.
"I need to peel back enough layers to make sure that a candidate is somebody we want to have at Wellstar," she says. To do that, she needs the best, most up-to-date information on a candidate's experience. It can be difficult to keep candidates "warm" if there's too long of a delay between interviews or feedback rounds, and Wellstar could miss out on an exceptional employee if the candidate gets frustrated and moves on. 
To keep the process flowing and all parties feeling good about the experience, Rand needed a platform to collect information and analyze it quickly. She turned to SurveyMonkey Enterprise to keep track of the conversations and sentiment about the interview process for a candidate, giving her more capacity to consider the whole person, no matter the role.
Using feedback data to present a holistic picture of candidates
When Rand sees potential in a candidate, she sets up a first-round interview, which is often conducted over the phone. After the interview, Rand uses SurveyMonkey Enterprise to send a recap survey to the team with questions about the specific candidate. She sets a deadline for responses to boost accountability and ensure that she can move forward quickly.
"Without SurveyMonkey, this process would involve me running around to multiple people a candidate had interviewed with to get feedback," Rand says. "Calls often won't work."
Responses from the surveys are presented in an easily digestible format for Rand and the broader team. The centralized dashboard pulls patterns to the surface, giving Rand insights she can put to work. If feedback from the team seems to be missing key details about a candidate that Rand saw in earlier interviews, she can connect with specific team members to discuss further.
"The data enables me to be upfront with the team and say 'this is a great point you make, that you don't feel this candidate can hit the ground running. Here's why I don't believe that's going to be a problem, because they've had this type of experience in a past role,'" she says.
A passionate advocate for people, Rand says having SurveyMonkey in her toolbox equips her with the insight she needs to present each candidate holistically. 
"It's about the person as a whole," she says. "I look at the responses and then I compare with my notes from my fact-finding interview. I use this to help them make a decision based on the big picture, not one small detail."
Shortening time to fill and lowering turnover
With this feedback process in place, Wellstar is able to prioritize its goal to consider the fulfillment and well-being of all employees and candidates. The time and needs of everyone involved are respected during the interview phase, something Rand says reduces the "time to fill."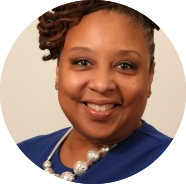 "Though it can sometimes be hard with difficult-to-fill positions, SurveyMonkey shortens our turnaround time," she says. "When I send out a feedback survey and give it a close date, that's it—no additional running around before I move forward."
Leslie Rand, Talent Acquisition Consultant
When time to fill for a given candidate begins to stretch out longer than is ideal, Rand is able to recognize it and potentially direct candidates to other Wellstar roles that may be a good fit. One recent candidate was performing well in interviews, but packed schedules had kept the team from getting a second interview on the schedule. Because Rand was excited about the candidate and was able to catch this issue early on, she redirected her to another opening at the organization.
"I let the first team know that she was still very interested, but while we worked on scheduling, she was also going to interview with this other department," she says. "I won't be able to do that every time, but whenever possible I want to get these great candidates into our Wellstar family."
This reduced time to fill and the ability to change course helps lower turnover rates in the long term. Rand sees ample opportunity to expand Wellstar's use of SurveyMonkey internally. 
"There's always new information coming from SurveyMonkey that I see and think, 'we really need to tap into that,'" she says. The ability to tune into the human side of data allows Wellstar to deliver on its vision of providing world-class healthcare to every person, every time. 

SurveyMonkey Enterprise can help your team coordinate better and change course quickly, while considering the human perspective alongside the data. Learn more here.